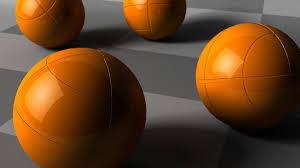 When: 7-9pm, Wednesday, October 15, 2014
Where: Notman House, 51 Sherbrooke Ouest
Language: English
Cost: FREE :D
Starting out with animation in 3ds Max can be daunting but workshop leader, Nadia Miltcheva, you'll have the basics down in no time!
In this workshop, you'll learn:
Principles of animation along with hands-on examples
Practice animating basic shapes in 3ds Max
Learn the basic workspace in 3ds Max for animation
Exporting your animation
There's a 30-day trial version and, also, a free license for students/educators available. 3ds Max is for Windows only but you can still install the program on Macs with a virtual machine. We wrote a step-by-step install guide with Virtual Box if you need to do this.
Follow Along at Home