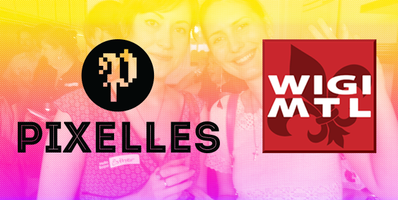 You're invited to celebrate women in game development with us!
When: Tuesday, December 9th @ 7pm
Where: Bar B1, 2021 Rue Saint-Denis (metro Berri-UQAM)
We welcome all Pixelles mentors, mentees, women in the games industry, as well as, future mentors of all genders, to join us at our social. Meet other developers, make new friends, inspire future developers, and have a great time with us!
If you know any:
Kick butt game devs any gender
Potential Pixelles mentors to aspiring female game developers
Enthusiastic mentees/apprentices past, present, & future
Hobbyists, artists, & game enthusiasts
We'd love to meet you!
Space is limited so don't forget to register: