When: December 11th, 2014 @ 7:00 – 9:00pm
Where: Notman House, 51 Sherbrooke Ouest
Language: English
Cost: FREE :D
We will dive straight into the nuts and bolts of game design, but in a completely beginner friendly way.
The skills you learn in the workshop will give you a good basis for starting your own designs, and can be applied to designing both video games and card/board games. So whether you've never made a game in your life, or you've dabbled in art or programming but design is a bit of a terra incognita, this is the workshop for you!
Everyone of all ages, gender, and technical skills level are welcome! No computer required.
You only need to bring your awesome self!
---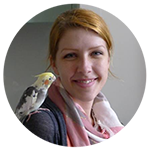 This workshop is lead by Tuuli Saarinen, a Finnish game and level designer living in Montreal. "As a designer, I strive to design the best possible user experience, from level design and storytelling to smooth and easy to use controls and interfaces with great, juicy feedback."
---
---
Preparation
No preparation or computer needed. Just bring your awesome self!