When: January 22nd, 2014 @ 7:00 – 9:00pm
Where: Notman House, 51 Sherbrooke Ouest
Language: English (+ Français – diaporama bilingue)
Cost: FREE :D
Twine is a free tool that lets you easily create interactive fiction/text adventure games and visual novels. It's accessible, no coding, and you can start making games in 15 minutes. Perfect for beginners and advanced makers who want to craft meaningful stories & experiences.
Open to everyone of all ages, genders, and experiences.
In this workshop you'll learn:
Twine basics
Adding images + videos
Loops, conditionals, variables
Advanced techniques + adding plugins
Setting up Twine for visual novels
Stylizing your stories
Publishing
---
Preparation
1. Bring or a share a laptop with a friend
2. Download and install Twine 1.4.2.
3. Enjoy cat gifs!
---
Slides
---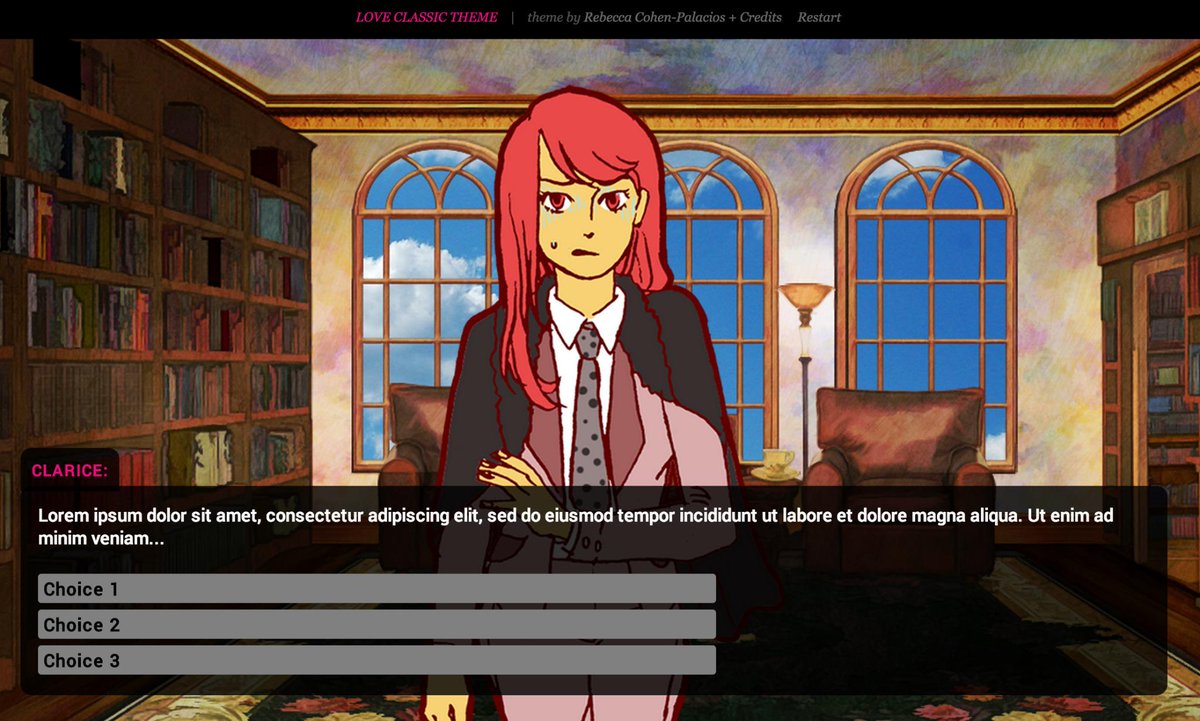 Love Classic is a theme / base .tws files for making visual novels with Twine. It contains a few easy-to-use macros which take care of the heavy HTML & CSS lifting. Eventually this will be moved to its own page but, for now, see instructions in the above presentation (mid-way through).
---
This workshop is lead by Pixelles co-founder, Rebecca Cohen Palacios. She's a UI developer & artist with Ubisoft Montreal and also Pixelles co-founder. Having been a web designer for over six years, Rebecca has acquired a variety of skills which help her make kick-butt video games.