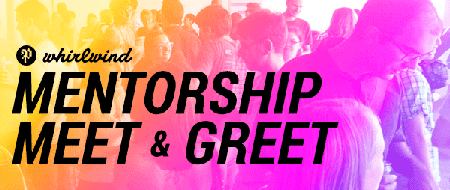 When: Feb. 12th, 2015
Where: Gameplay Space, 1435 rue Saint Alexandre, metro Place des Arts
Event link: https://www.eventbrite.ca/e/pixelles-whirlwind-mentorship-meet-greet-registration-15488107346
Thinking of joining the games industry?
You're invited to a professional mentorship speed networking event. You'll get a chance to personally meet a variety of people in the industry in a round robin format. We'll have designers, writers, programmers, and artists — all from a variety of companies (indie/AAA), currently including: Tribute Games, Ubisoft, Eidos, KO-OP Mode, BioWare/EA, Hibernum, Ludia, and more!
Bring your questions, hopes, and wonderings. If you have a CV or portfolio you'd like some quick comments on, you can bring those too.
This event is only open to aspiring developers who identify as women (cis/trans).
---
Register
---
Questions? Want to become a mentor?
Email info@pixelles.ca and we'll respond as soon as possible. Or tweet us at @pixellesmtl.
Help out an aspiring woman in games!
If you have a bit of time to exchange emails, meet at lesat once, and have been in the industry for at least 1 year then you're perfect! We especially need more artists. Mentors can be of any age, gender, and located anywhere in the world. Send us a short introduction of yourself by email to info@pixelles.ca.