When: Tuesday, October 27th, 2015 from 7-9pm
Where: Notman House (51 Sherbrooke Ouest)
Language: english
Cost: free
Use the Muse electroencephalography headset to start integrating brain signals into your video games. In this workshop you will learn how to connect the Muse headset to your computer, visualize your brain signals, and implement some basic machine learning techniques.
This workshop is open to everyone of all genders, ages, and experiences. Kids are welcome to participate but should be supervised by their parental guardian.
Before coming to the workshop:
Bring a Windows laptop
Install Python 2.7 (and packages), a popular, powerful, free and simple to read scripting language
Install Muse SDK, the software development kit provided to play around with the Muse EEG headband. We'll be providing the headband but you'll need to install the software ahead of time!
Install MuLES an EEG server that allows device-agnostic applications
Installation directions: https://github.com/bcimontreal/bci_workshop/blob/master/INSTRUCTIONS.md
Register
Workshop Leader: Melanie Segado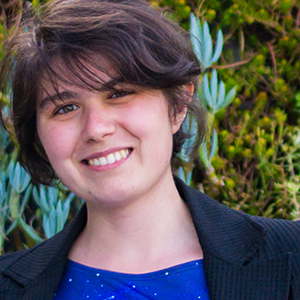 Melanie really likes brains and computers. She was understandably excited when she discovered that brain computer interfaces were a viable career option. She is currently pursuing a PhD in Neuroscience at McGill University and she recently began developing BCI games as a participant in the Pixelles Game Incubator. Melanie is now the Academic and International director at NeurotechMTL, the Montreal chapter of NeurotechX.
• Twitter: @sciencelaer
• Pixelles Brain Game: https://pixelles.ca/blog/2015/05/pgi3-games