Pixelles invites women (cis/trans), non-binary, genderqueer and trans folks of all genders in the Montreal games community to our summer soirée on Jeux WB Montréal's outdoor terrace. You are welcome at this event whether you're a full time game developer, student, streamer, academic, hobbyist maker or however you're involved in games ♥
Get to know other folks around the community in a friendly, safe environment. Learn about our programs and how you can volunteer to make the Montreal games scene a more diverse, inclusive place. Snacks and refreshments will be served. Non-alcoholic and vegan friendly options will be available.
This event is wheelchair accessible. If you have any questions, concerns or accessibility needs please email info@pixelles.ca.
By participating in this social, you agree to abide by our safer space policy. We have a zero tolerance policy for harassment, racism, sexism, gender policing and transphobia.
Pixelles sont heureuses d'accueillir les membres de la communauté de jeux vidéo Montréalaise qui s'identifient comme femme (cis/trans), non-binaire, « genderqueer » et trans de tous genres pour une soirée sur la terrasse de WB Games Montréal. Vous êtes les bienvenues que votre profil soit de développer, diffuser, étudier, rechercher, créer, explorer ou peu importe votre niveau d'engagement dans les jeux vidéo.
Rencontrez d'autres membres de notre communauté dans un environnement amical et sain. Venez en savoir plus sur nos programmes et comment faire du bénévolat avec Pixelles pour rendre les jeux vidéo à Montréal encore plus diverse et inclusive. Des collations et rafraîchissantes seront servies. Il y aura des options non alcooliques, sans gluten et végétalien.
Cet événement est accessible aux fauteuils roulants. Si vous avez des questions, concernes ou besoins d'accessibilité n'hésitez pas à nous écrire chez info@pixelles.ca.
En participant vous acceptez notre politique d'espace en sécuritaire. Nous avons une politique de tolérance zéro pour le harcèlement, le racisme, le sexisme, la police de genre et la transphobie.
---
Big thank you to our host and sponsor Jeux WB Montréal!Un gros merci à notre hôte et commanditaire WB Games Montréal !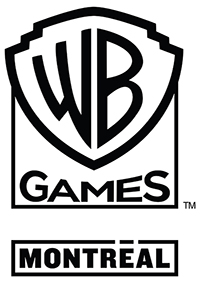 ---
TicketsBillets
---
FAQ
Q: Who can I contact about accessibility, concerns, questions or other needs?
When you register for the event there's a textbox you can fill in to let us know about anything you need. You can also email us at info@pixelles.ca with any concerns, requirements or questions about the space/event.
Q: Will there be vegan, gluten-free and non-alcoholic options
Yes, absolutely! Any food will be properly labeled and have a list of ingredients. There will be plenty of options for folks who don't drink alcohol, as well.
Q: Why can't cisgender* men attend?
While the majority of our social events, workshops, etc are open to all genders, Pixelles' activities focus on women and other gender identities who are often excluded to create better support networks within games. As an outreach event, this just happens to be one of those times where we restrict our space.(Cisgender means you identify as the gender you were assigned at birth.)
Q: Do I need to be out as a trans/non-binary/genderqueer person to attend this event?
You are 100% welcome no matter how open you are about your gender identity or your transition (if that applies). The ticket types are private and only visible to the event organizers. We promise to not give out your personal information.
Q: What if it rains?
If the weather calls for rain, we will move this event to Thursday, August 31st. We'll let you know a few days in advance if this happens.
Q: À qui pourrais-je m'adresser concernant l'accessibilité ou tout autre question ?
Quand vous vous inscrivez à l'événement, il y a une boîte à remplir avec vos renseignements et vos besoins. Vous pouvez également nous écrire à info@pixelles.ca si vous avez des préoccupations ou spécifications à propos de l'événement et de sa location.
Q: Est-ce qu'il va y avoir des options végétaliennes, sans gluten et sans alcool ?
Oui, certainement ! Tous les plats vont avoir leur liste d'ingrédients. Il va y avoir plusieurs options pour les gens qui ne veulent pas boire d'alcool également.
Q: Pourquoi les hommes cisgenres* ne peuvent pas assister à la soirée ?
Tandis que la plupart de nos événements et ateliers sont ouverts à tous, Pixelles est tout de même une organisation qui cible les femmes et les personnes d'autres identités de genres les plus souvent exclues pour mieux créer des réseaux de soutien dans le monde du jeu vidéo montréalais. Comme il s'agit d'un événement de sensibilisation, c'est un de ces moments où nous restreignons notre espace. (*Cisgenre veut dire que vous vous identifiez au genre assigné à votre naissance.)
Q: Est-ce que mon identité comme personne trans, non-binaire ou « genderqueer » doit être publique pour y assister ?
Vous êtes 100% la bienvenue que votre identité ou votre stage de transition (si cela s'applique) soient publiques ou non.
Q: Et s'il pleut ?
Veuillez noter que, en cas de pluie, nous reporterons cet événement au jeudi 31 août. Vous recevrez un courriel quelques jours à l'avance dans ce cas.