Pixelles, I Need Diverse Games and Game Developers of Color Expo want to thank everyone for coming to our Cozy Alliances Tea Social event. We were proud to host a non-alcoholic, low key networking opportunity for over 150 diversity & inclusion focused scholarship recipients, allies and leaders from around the world. Shout out to the many wonderful organizations who were present: Different Games, Dames Making Games, GLITCH, IGDA Women in Games Ambassadors and IGDA Next Gen Leaders ♡
Featuring baked goods, tea and lemonade, the Cozy Alliances Tea Social continues to be a safe place for the community to come together in meaningful, socially welcoming ways. For many, it was not only the highlight of their week but also a vital social opportunity for diverse game developers to meet each other, chat in a quiet environment and forge support networks before the conference starts.
We hope to host the Cozy Alliances Tea Social again next year! If you'd like to lend space or explore funding possibility please write to Rebecca at info@pixelles.ca. Thank you to the Game Developer's Conference for hosting and welcoming us in the Moscone Center
Sponsors
This event would absolutely not be possible without the support of our sponsors: Oculus, Clever Endeavour Games, Google Play, Mood Foundation, and Sheri Rubin.
Game Developers of Color Expo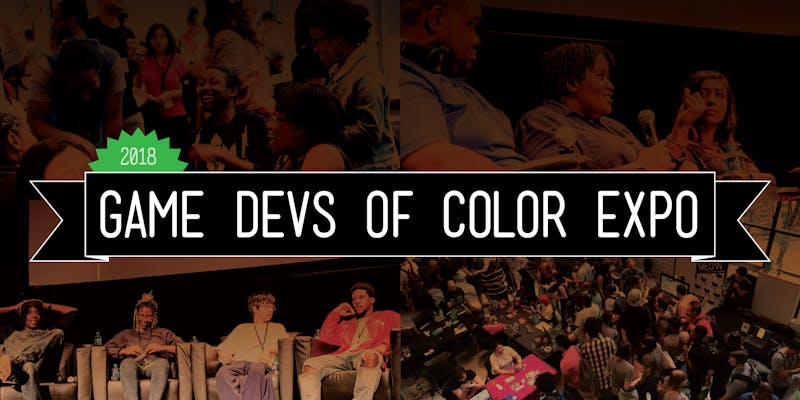 Game Devs of Color Expo is an inclusive games expo and conference that features creators from across a spectrum of backgrounds showing off their games, building culture, and pushing games forward as an art form.
The 3rd annual #GDoCExpo takes place in New York City on July 14, 2018. Get your tickets and learn more at gdocexpo.eventbrite.com
Photos
Feel free to explore photos from the event!
[simple_google_photos_grid album-url="https://photos.app.goo.gl/jO23pRWxMeJwfaeH3″ number-photos="12″ number-photos-per-row="3″ cache-interval="120″]