[english]
Do you have professional game development books gathering dust in a corner? Done reading a game related book and want to donate it back to the community? Does getting a new book brighten your day? Love reading and learning something new about making video games?
Come to Pixelles' first ever tea social and book swap event, in collaboration with Amazon Games Montréal! Drop in, grab/leave a book and chat with some friendly folks over tea & bouchées.
Who can attend?
People with game dev books to donate to the swap!
People who don't necessarily have books to donate but love getting new ones!
Folks who just want to socialize and network with other game devs over tea!
What books are eligible for the swap?
Professional development for various game roles, including non-production ones;
Core skills like negotiation, communication, leadership, etc;
Books that discuss issues marginalized people encounter in the workplace;
Adjacent to games learning;
Cultural books on video games;
Games analysis, research, documentation;
Encyclopedic game books;
And other similar subjects…!
Unsure if your book is relevant? Get in touch with us by email (info@pixelles.ca) or on social media. We'll let you know!
Where will unhoused books go?
We aim to donate them. If you have contacts or work at a school, library, community center, nonprofit or grassroots organization, etc dedicated to the professional development of marginalized people please write to us at info@pixelles.ca.
Venue and Event Notes
Outdoor and indoor space
Wheelchair, stroller accessible
Gender-inclusive washrooms
Non-alcoholic and vegan friendly
Private space available for those who are breast pumping or other medical needs
Yes, you can pop in real quick for a book and leave right after
Kids must be accompanied by their guardian
Masking Policy
In addition to our safer space policy, please note that this is a mask required event with the exception of drinking, eating, and out on the patio. KN95 masks will be freely available at the check-in.
Why is Pixelles still masking? While it may seem like COVID is on a decline, it is still present in our lives along with a rise in other infections such as RSV. Many groups that overlap with the Pixelles community are at higher risk such as immunocompromised people, pregnant persons, parents with small children, caretakers for the elderly, educators, daycare workers, and more. It is worth noting that a disproportionate amount of care taking still falls onto women. Out of mindfulness for these groups, we are continuing to mask.
If you are feeling sick, please stay home and feel better soon!
About Amazon Games Montréal
At Amazon Games Montréal we take part in the foundation of a new video game studio, at a human scale; we participate in the creation of a new intellectual property, reinventing the AAA multiplayer online battle arena game (yes, a MOBA); and we collaborate with a team of well-rounded experts who have a great time working together. And, sometimes, we have you over for a book exchange, and that makes us happy!
-——-
[français]
Avez-vous des livres professionnels de développement de jeux qui prennent la poussière dans un coin ? Avez-vous terminé de lire un livre lié au jeu et souhaitez-vous en faire don à la communauté ? L'achat d'un nouveau livre illumine-t-il votre journée ? Aimez-vous lire et apprendre quelque chose de nouveau sur la création de jeux vidéo ?
Venez au tout premier événement social thé et échange de livres de Pixelles, en collaboration avec Amazon Games Montréal ! Venez faire un tour, prenez / laissez un livre et discutez avec des gens sympathiques autour d'un thé et des bouchées.
Qui peut participer ?
Les personnes qui souhaitent donner des livres sur le développement de jeux pour l'échange !
Les personnes qui n'ont pas nécessairement de livres à donner mais qui aiment en recevoir !
Les gens qui souhaitent socialiser et réseauter avec d'autres développeur-e-s de jeux autour d'une bonne tasse de thé !
Quels livres sont admissibles à l'échange ?
Nous recherchons des livres qui abordent les sujets suivants :
Développement professionnel pour divers rôles dans l'industrie du jeu, y-compris des rôles hors production,
Compétences essentielles, comme la négociation, la communication,
Livres connexes aux apprentissages liés aux jeux,
Livres culturels sur les jeux vidéo,
Analyses de jeux, recherches, documentation,
Encyclopédie des jeux,
Et autres sujets similaires…
Vous hésitez à savoir si votre livre convient ? Contactez-nous par courriel (info@pixelles.ca) ou sur les médias sociaux. Nous vous le ferons savoir !
Où iront les livres qui ne sont pas choisis ?
Nous espérons en faire don. Si vous ou quelqu'un que vous connaissez travaillez dans une école, une bibliothèque, un centre communautaire, un organisme à but non lucratif ou communautaire, etc. dédié au développement professionnel des personnes marginalisées, veuillez nous écrire à info@pixelles.ca.
Notes sur le lieu et l'événement
Espaces extérieurs et intérieurs
Accessible aux personnes en fauteuil roulant et aux poussettes
Toilettes non-genrées
Espace privé disponible pour les personnes qui tirent leur lait ou ont d'autres besoins médicaux
Oui, vous pouvez passez très rapidement pour prendre un livre et quitter
Les enfants doivent être accompagnés de leur tuteur
Un espace sûr pour tout le monde
En plus de notre politique d'espace sécuritaire, veuillez noter qu'il s'agit d'un événement qui requiert le port du masque est obligatoire sauf pour boire, manger, et à l'extérieur sur la terrasse. Des masques KN95 seront disponibles à l'entrée.
Pourquoi Pixelles exige toujours le port du masque ? Bien qu'il puisse sembler que la COVID soit en déclin, elle est toujours présente dans nos vies et s'additionne à d'autres infections telles que le VRS. Plusieurs groupes qui recoupent la communauté Pixelles sont plus à risque, tels que les personnes immunodéprimées, les personnes enceintes, les parents de jeunes enfants, les soignants pour personnes âgées, les éducateurs, les travailleurs de garderie, etc. Il convient de noter qu'une quantité disproportionnée de soins incombe encore aux femmes. Par pleine conscience pour ces groupes, nous continuons à exiger le port du masque.
Si vous vous sentez malade, restez à la maison ! Nous espérons que vous vous porterez mieux rapidement. Notre politique sur le port masquage peut changer à mesure que nous continuons à surveiller la situation de la pandémie et du nombre d'infections cette année.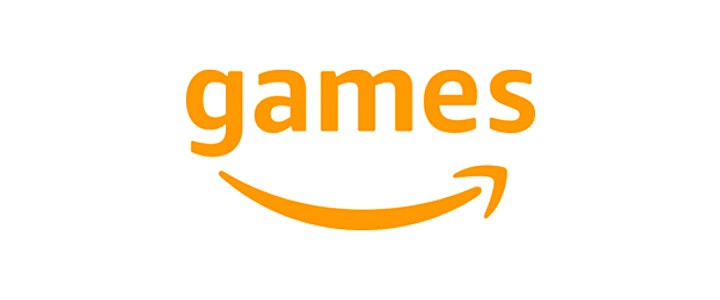 À propos d'Amazon Games Montréal
Chez Amazon Games Montréal, on contribue à la fondation d'un nouveau studio de jeux vidéo à taille humaine; on participe à la création d'une nouvelle propriété intellectuelle revisitant l'arène de bataille en ligne multijoueur (oui, un MOBA); et on collabore avec une équipe d'experts polyvalents qui ont bien du fun à travailler ensemble. Et, des fois, on vous reçoit pour un échange de livres, et ça nous fait vraiment plaisir!